Want impressive, durable, easy-to-maintain floors?
Gold Coast Floor Preparations Inc. offers designer epoxy floor coating services to residential, commercial ,and industrial clients in the Treasure Island, Tampa, Largo, and St. Pete areas. Our high-quality epoxy flooring solutions are highly durable and resistant to a wide range of substances.
Our team of professionals has over 30 years experience and the knowledge and expertise to provide you with a durable, long-lasting epoxy coating that will enhance the appearance of your space.
Benefits of Epoxy Floor Coatings
Our epoxy floor coatings are ideal for use in commercial and industrial buildings, garages, workshops, and other settings where durability and resistance to chemicals, oil, and grease are important. We use only the highest quality epoxy resins in our coatings, which are applied by our skilled technicians to ensure a seamless, professional finish.
In addition to their durability and resistance to substances, our epoxy floor coatings are easy to clean and maintain, which can save you time and money in the long run. Epoxy coatings can be applied over a variety of surfaces, including concrete. It is a cost-effective flooring solution for many applications.
Epoxy floor coatings are available in a range of colors and finishes, so you can choose the option that best option that suits your aesthetic preferences and the needs of your home or business.
Other Floor Preparation Services
Our skilled technicians perform Shot Blast Floor Cleaning and Profiling services in addition to floor leveling services to ensure the best results of the epoxy floor coat. This involves removing any existing coatings or contaminants, filling in any cracks or holes, and using a floor leveling compound to create a smooth, even surface wall-to-wall and front-to-back.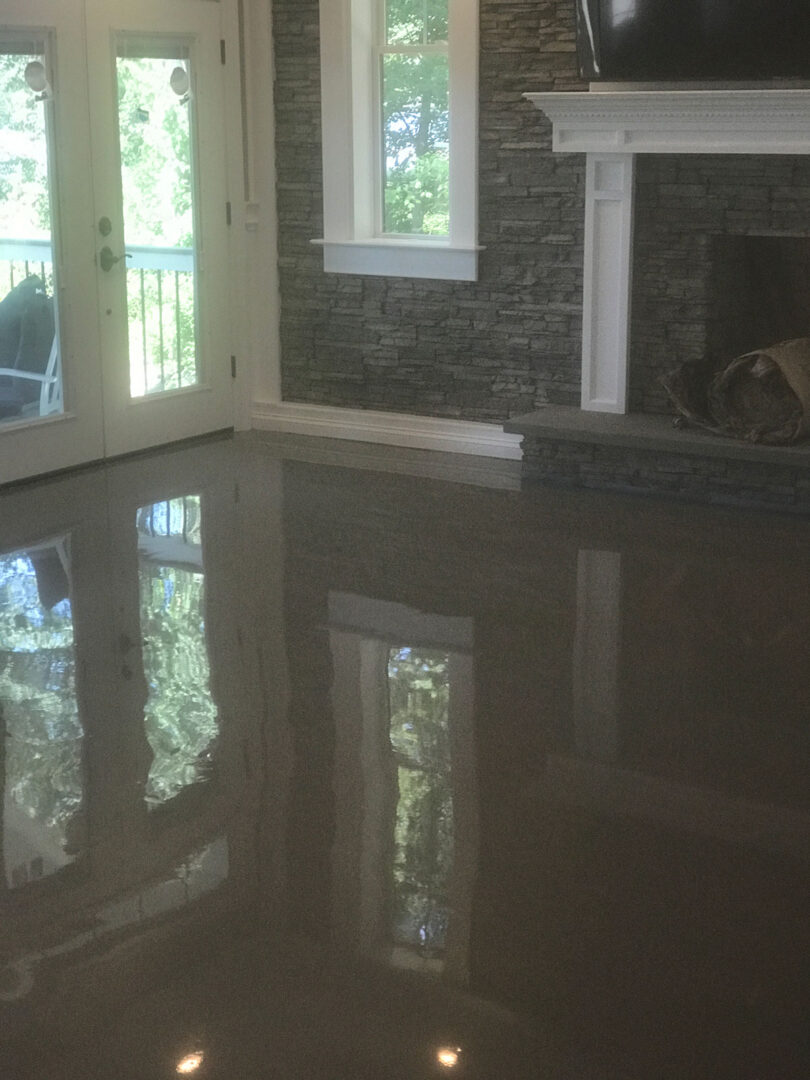 Contact Gold Coast Floor Preparations - your floor repair, floor leveling, and floor coatings experts - and receive a free quote for your industrial, commercial, or residential project.